What used to be an industrial mundane element for building skyscrapers, roads, and homes, concrete furniture is now transforming living spaces with an unusual, more organic touch. While 2018 was all about the power of bold, vivid colours for your interiors, 2019 is fitting out at the other end of the aesthetic spectrum and we're fancying it more than ever.
When you're looking to highlight texture, the key is to create contrast. In particular, concrete does best when it's juxtaposed against something natural, such as wood. You should also pay attention to the colors in your concrete and be sure to choose contrasting shades for the rest of the room.
With its subtle yet sophisticated edge, the concrete look is on point with the latest styles. Here are the top three reasons why these are trendsetting:
Go bold with Concrete Furniture
The concrete, industrial edge is going red hot this 2019 and we couldn't be happier that it is making the headlines. From the looks of it, it's definitely here to stay. Concrete furniture has easily been topping as a crowd pleaser because of its unique, versatile statement. It is quite an affordable alternative furniture that suits any personality and fits in with many different colour schemes.
If this concrete, very solid Golden Bay 1-Metre Square Dining Table does not make a statement in your garden of greens and florals, we're not certain what would. Or if a piece of full concrete furniture doesn't fit your fancy, our concrete Akaroa Dining Table with chunky teak legs to accentuate your bold coloured wall might be to your liking. It sure is worth an investment.
Both come with a full three-year guarantee. Our Golden Bay 2-Metre Square and Akaroa Dining Tables are reinforced with a resin, GRC – glass reinforced concrete top. If by any chance it is a matter of concern to you, because for us it surely is, our Akaroa dining table's teak legs are sourced ethically. Click here to learn more about the sustainable harvest of Indonesian teak, and how ethics are an important thing to consider when buying outdoor furniture.
Low-maintenance is a plus key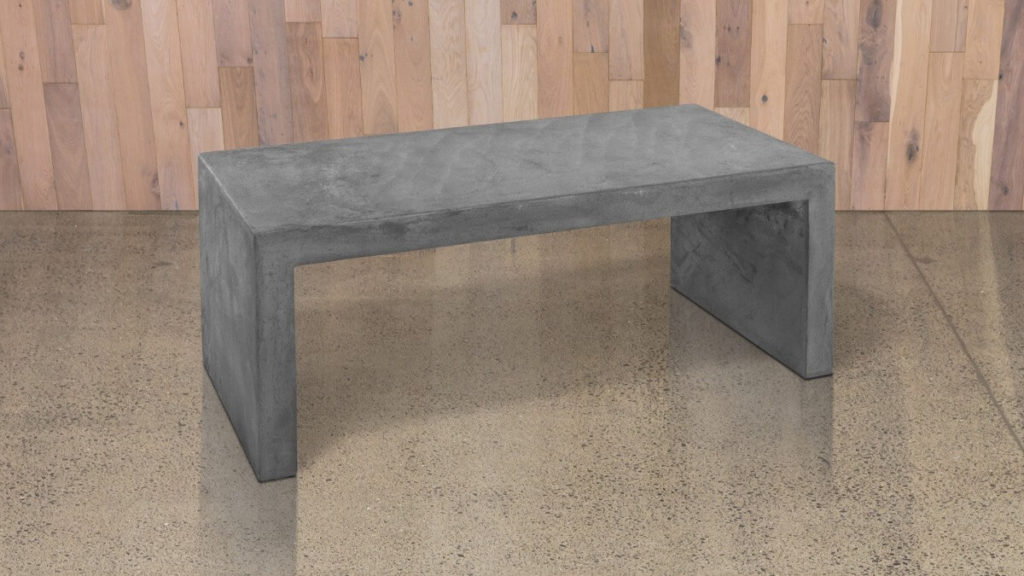 Going for concrete furniture for its contemporary aesthetic is not the only reason for its increased popularity. Its low-key maintenance plays a good part in it. Wiping it with a soft cloth with warm water is the way to go. For spills, cleaning it with mild soap and water is the first order of business. It's best to avoid traditional heavy cleaners which contain caustic acids and high pressure cleaning.
If you're looking into a natural looking, lightweight outdoor concrete furniture, our concrete bench seat with reinforced resin may be the one for you. It's best for your patio, and not to mention, maintaining it is a breeze. This comes with a full three-year guarantee.
Concrete furniture lasts a long time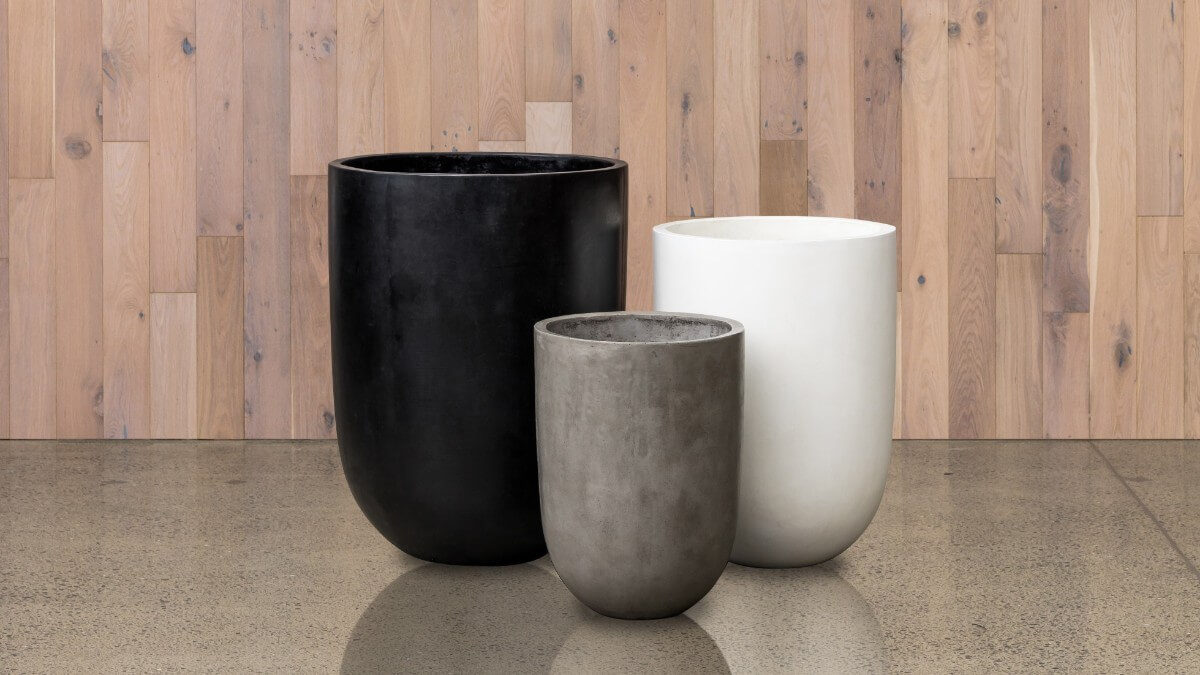 The tide is continuously turning as more people now are becoming aware of how modern concrete furniture can be just as elegant and functional. Aside from its solidity and durability, modern concrete furniture has the advantage of weather resistance and have little effect on both heat and cold. While these bulky lovelies best fit open concept applications, it's worth remembering that concrete furniture do not need to speak in volumes all the time. Accents such as our concrete planters make perfect accessories to suit your lovely home.
For more professional advice with concrete furniture, just give us a call or drop by our store in Takapuna, Auckland and we'd be more than happy to assist you.