Outdoor furniture needs just as much love as indoor furniture; maybe more, because it's exposed to the elements every day. Fortunately it doesn't take long to deliver a dose a care to loungers, deckchairs and outdoor tables. Here are our tips for protecting your investment in outdoor furniture.
Looking after outdoor tables and chairs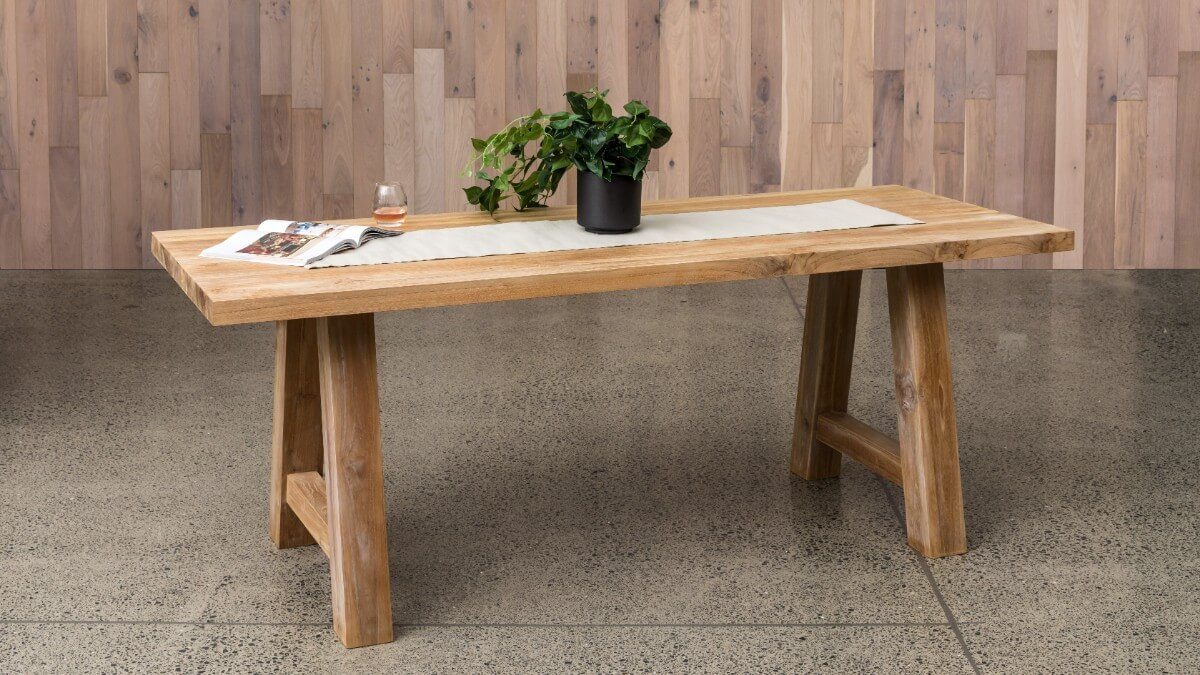 If you're lucky enough to have a teak table and chairs, the care requirement is minimal. Teak timber contains naturally-occurring oils that protects it from water, heat and UV.
Unless you live in Fiordland, the wettest place in New Zealand, you can keep your teak furniture outside all year round. At the end of winter, you might notice a build-up of mildew and dirt. This can be removed with a mixture of white vinegar and warm water (about one cup of vinegar to four litres of water).
Wet the wood's surface with clean water, then brush the water and vinegar mixture on with a sponge. Let it soak in for about 15 minutes. Finish by scrubbing lightly with the sponge while you're rinsing. Avoid using scouring pads or harsh brushes on your teak.
For teak that has black mildew stains, you might need to use oxalic acid. Dissolve some crystals in warm water, then brush or wipe the mixture on. Make sure you wear disposable gloves and avoid breathing the fumes. Rinse when the stains have faded.
Caring for outdoor sofas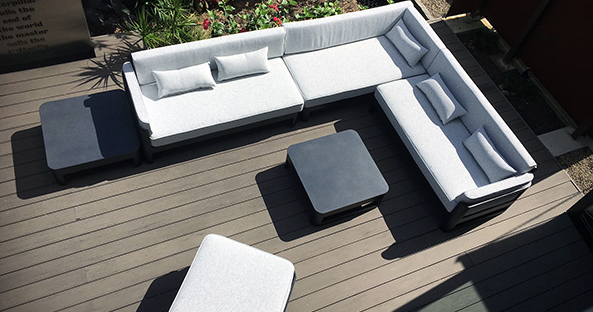 Modern upholstered outdoor sofas and armchairs are usually covered with highly-resilient fabric that is dirt and mould resistant, but they might need a spruce up every now and then. If the cushion covers zip or Velcro off, you can wash them in the washing machine. If covers aren't removable, sponge with warm water and detergent, then rinse. Pressure washing also works for quality outdoor fabrics.
At Design Concepts we only use Sunbrella and Sunproof fabrics for our upholstered outdoor sofas and chairs. Not only do they last for years and years, they're easy to clean. We also use quick-dry foam, so outdoor furniture that's just been washed will be dry and ready to use in double quick time.
Cleaning concrete tables and benches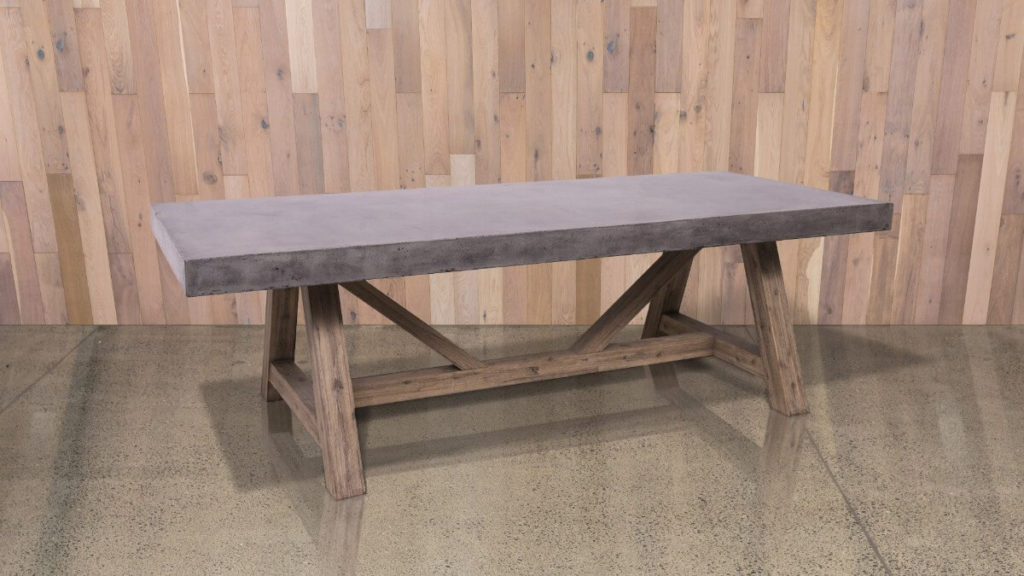 While it's super durable, concrete furniture is naturally porous, so it tends to absorb stains and dirt. Whether you want to cultivate the rugged appeal of your concrete furniture or keep it pristine, some cleaning will be necessary.
Clean spills as soon as possible. Washing up detergent and water will generally do the trick. For darker stains, use one part bleach with two parts water. Brush it on, wait until the stain fades, then rinse off.
For general cleaning, like at the start of summer, spray or brush with one part bleach and two parts water. Leave for five minutes, then rinse thoroughly.
To keep your concrete looking gorgeous after it's been cleaned, you can apply a sealant as part of your cleaning regime. Ask your local hardware store for a recommendation.
Never drag a concrete table or bench. If you need to move your concrete furniture, get some friends or family to help. It's better for your back and your furniture!