Your Hotel and Café /Restaurant Outdoor Furniture Partner in NZ, Australia & the Pacific Islands
Welcome Hotel, Café and Restaurant Owners!
Your Gateway to Premium Outdoor Furniture, perfect for hotels, motels, care homes and restaurants

Are you seeking exquisite yet affordable outdoor furniture to enhance your hotel or restaurant space in New Zealand, Australia, or the Pacific Islands? Look no further than Design Concepts for your outdoor furniture needs! We bring you a diverse range of high-quality outdoor furnishings that will elevate your establishments and leave your guests in awe.

Why Choose Design Concepts for your needs?
Direct Imports, Uncompromising Quality
At Design Concepts, we believe in providing the best for our clients. That's why all our outdoor furniture is imported directly, ensuring unbeatable quality, design, and craftsmanship. Elevate your ambiance with the finest outdoor furnishings available in the market.
Ultimate Flexibility, Effortless Access
Whether you need to place a large order for a resort project or a small lot for a cozy bar, we've got you covered. Design Concepts offers unmatched flexibility, making it easy for you to access any quantity of our premium furniture effortlessly.
Customisable Options, Tailored for You
We understand that every hotel and restaurant has its unique character and style. Our furniture offers a myriad of customisable options, from choosing the colour of the frame and fabric to adjusting overall sizes and framing dimensions. If you have specific requirements, we'll work closely with you to create the perfect outdoor furniture solution. Our friendly team will go above and beyond to deliver to your needs – you can be sure of that!
Versatility for All Projects
No project is too big or too small for us. From sprawling resorts in the Pacific Islands to cozy bars in New Plymouth, our range caters to diverse needs. Trust Design Concepts to be your reliable partner for any outdoor furnishing project.
Bespoke Furniture Layout Plans
We don't just provide furniture; we offer comprehensive solutions. Our team of expert designers can create bespoke furniture layout plans tailored to your unique space and requirements. Let us bring your vision to life and create an outdoor oasis that will delight your guests.
Explore Our Wide Range of Furniture – perfect for your environment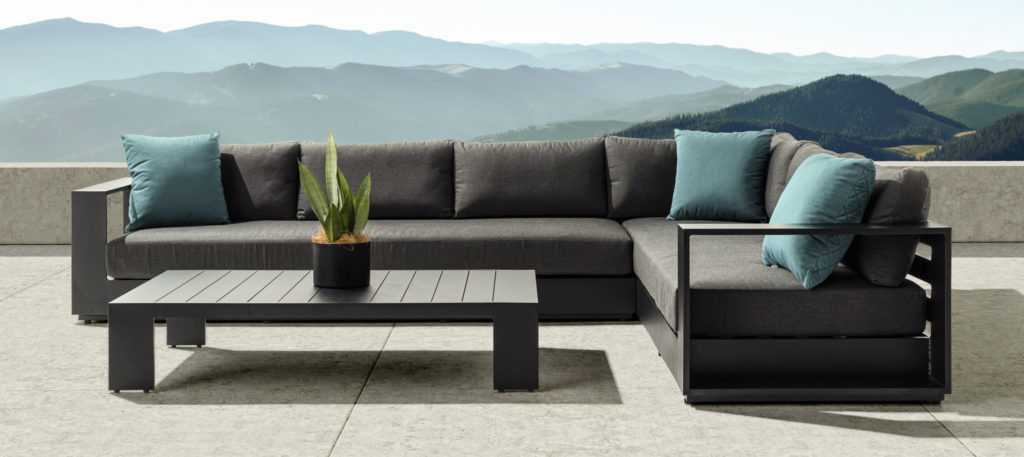 • Stylish Bar Furniture: Create a captivating atmosphere in your bar with our chic and comfortable bar furniture collection.
• Care Furniture: Show your guests you care with our thoughtfully designed care furniture, combining comfort and durability.
• Elegant Hotel Furniture: Elevate your hotel's outdoor spaces with our elegant and sophisticated furniture range.
Don't miss the opportunity to transform your hotel or restaurant's outdoor areas into a haven of relaxation and delight. Choose Design Concepts' long-lasting outdoor furniture, your ultimate partner in creating outdoor spaces that leave a lasting impression.
Contact us today to discuss your project and get a personalised quote at commercial trade prices.
Great Reasons to  Choose Design Concepts
At Design Concepts, we provide a complete service for commercial customers looking for outdoor furniture. Our experienced and dedicated sales team can help you select the best furniture for your needs, offering fantastic pricing and commercial volume discounts. We can provide support seven days a week, so you have the peace of mind that you can get assistance whenever you need it.
At Design Concepts, we've got you covered.
Interior designers prioritise outdoor furniture that is built to withstand various weather conditions and heavy use, especially here in New Zealand, where our sun and UV is so powerful. Design Concepts offers high-quality products made from durable materials, ensuring longevity and minimal maintenance requirements, backed up by industry-leading warranties.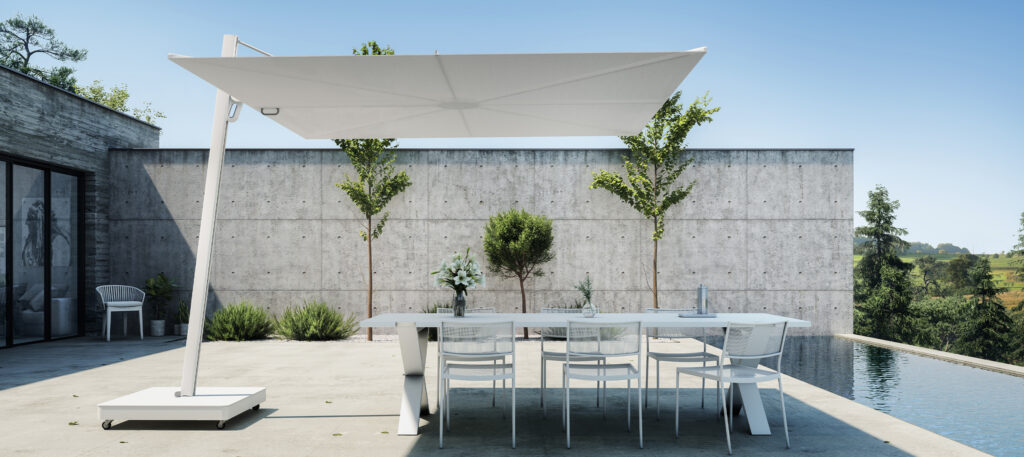 Designers aim to create outdoor spaces that are visually appealing and align with the overall design concept. Design Concepts offers a wide range of stylish and contemporary designs, allowing you to find furniture that complements the desired aesthetic and meets the specific requirements of the project. Our online Augmented Reality tool allows you to see our products in situ, where you plan to place them.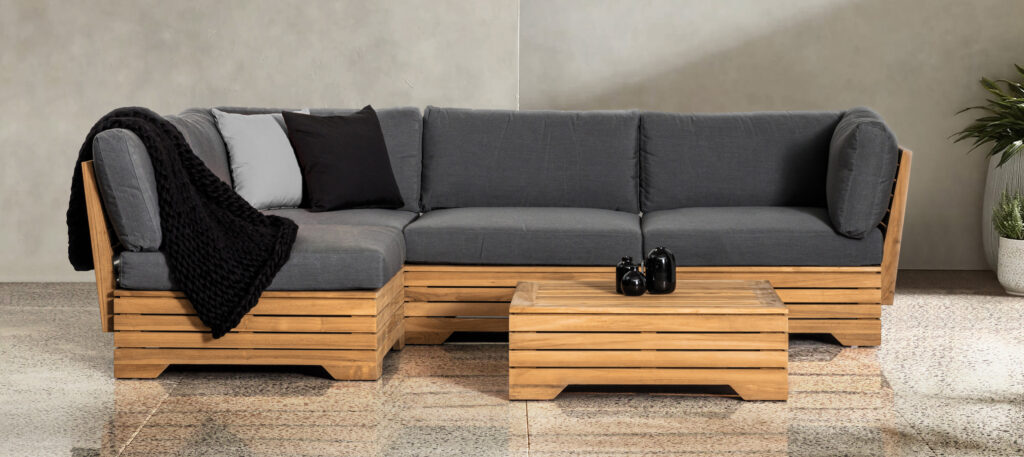 Customisation is often crucial for commercial projects, as designers strive to create unique spaces that reflect the brand or concept. We offer several customisation options in terms of materials, colours, finishes, and sizes. Just tell us what you need for your own unique plans, and we will find a way. 
Functionality and Comfort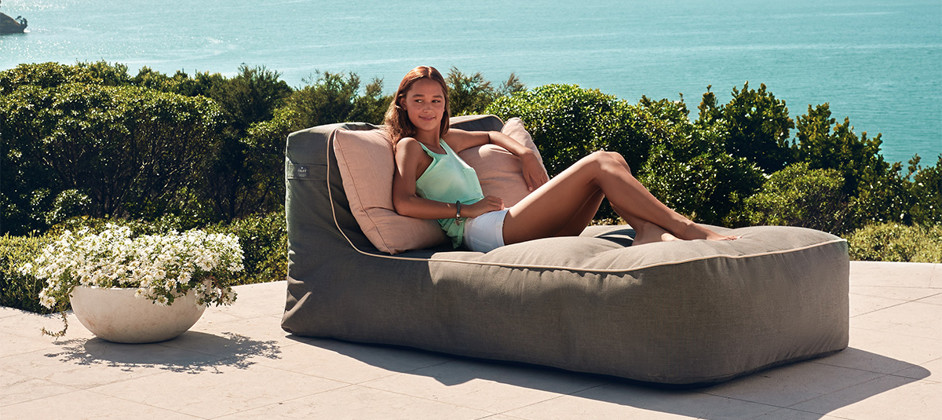 Outdoor furniture needs to be functional and comfortable to ensure a positive experience for users. We provide ergonomic designs, comfortable seating options, and practical features such as stackability, easy maintenance, and adjustable elements in many of our products. 
Timely Delivery and Support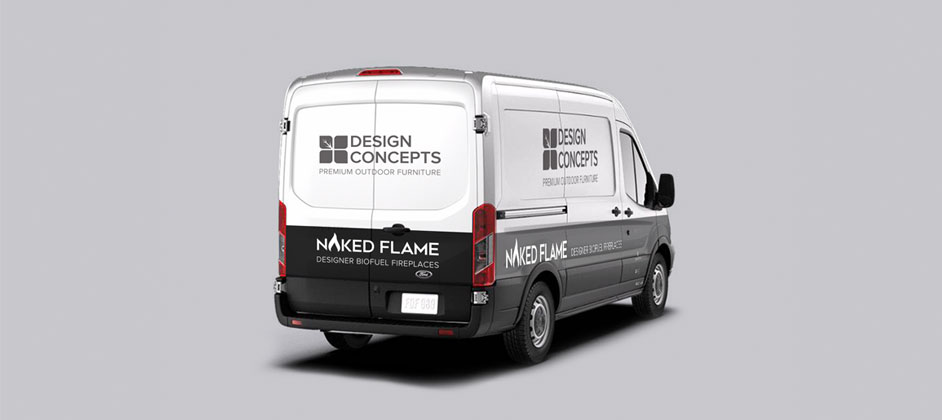 Commercial projects often have strict timelines, and interior designers rely on suppliers who can deliver the furniture within the specified timeframe. We pride ourselves on delivering excellent customer support and responsive communication throughout the buying process to ensure a smooth experience – that is why our customers tend to come back to us time and again. Need something straight away, we usually have depth of all stock on hand ready for immediate delivery.