"Bio Fuel fires are a relatively new concept to the New Zealand market, yet have become quite popular in Europe and other parts of the world that have smoke controlled zones similar to Christchurch, or for the ever growing apartment scene like Auckland CBD, or homes that simply for some reason or other, it is too costly to install a wood or gas option."
Clients often tell us that they want to enjoy the radiating warmth and visual allure of a burning fire, but don't want to mess around with chopping wood and cleaning chimneys.
In many ways, ethanol-based biofuel fireplaces present an ideal solution. They are clean burning, simple to use, no need for a chimney, easy to install and offer advanced technologies like bluetooth connectivity and automation.
However, we regularly get asked whether they are actually going to do a good job of heating the home. People often question whether such a compact and tidy unit is capable of keeping their family warm during the cold winter months.
Design Concepts Ethanol biofires are great for heating well-ventilated spaces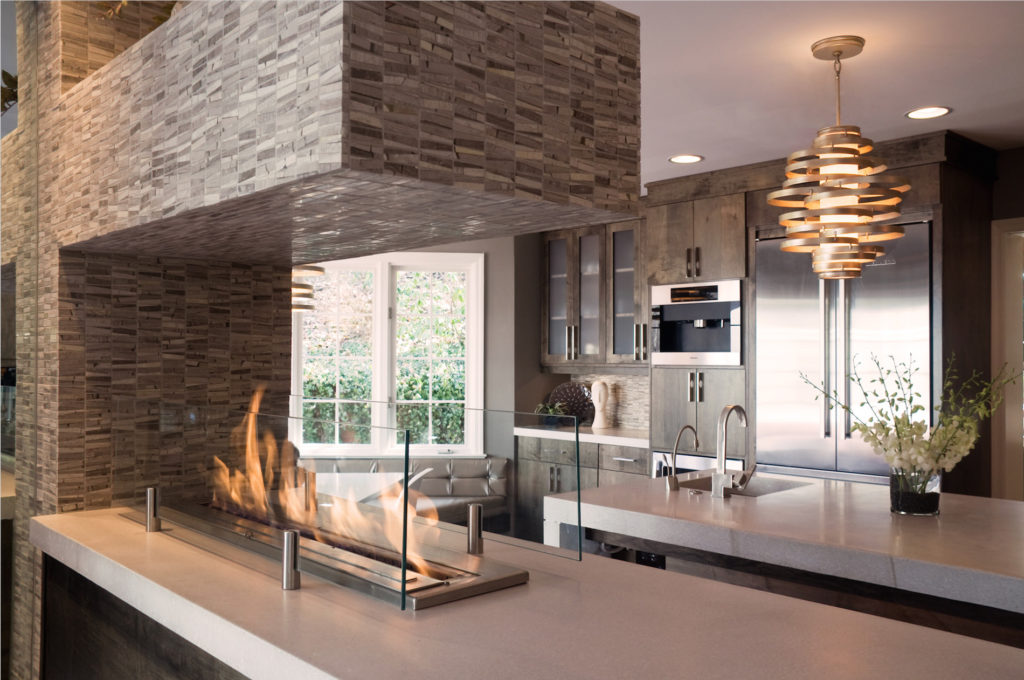 "Traditional wood fireplaces produce heat in the level about 6-9 kW but much really depends on the model and the heat."
– Source: Green Ethanol Fireplaces
Isn't it a great feeling when you walk into a warm and cosy house, notice a wood burner and proceed to 'chill out' by the fire – taking in the relaxing warmth? Sure, wood-based fireplaces are warm, but sometimes they can get a bit too hot.
By contrast, our bioethanol fireplaces provide maximum heat outputs between 2.16kW/h and 6.48kw/h – offering an ideal range of warmth that is better suited to the overall needs of small and medium sized spaces. For big areas such as high-ceiling living spaces and open-plan houses, you may want to consider a larger heating source.
This resource suggests that you should have 1kW/h of energy output for every 20m2 floor area as a rule of thumb. Of course, this can vary depending on the height of your roof, outside temperature and insulation. If you're wondering what sized biofire is best for your living spaces, feel free to contact us with the dimensions of your rooms and we will be more than happy to help.
For more information about the amount of energy and warmth that each size of ethanol fireplace produces, check out this heat capacity guide.
Biofuel fireplaces vs. heat pumps
When it comes to cost effective warmth, the most popular options tend to be heat pumps and fireplaces. Both choices provide an effective heating solution. However, it's important to consider how they work and what is required to set them up to help determine which option will be best for your home:
Heat pumps work by circulating warm air throughout the room. Biofires provide a radiating heat that is warmer at the source and gives you the feeling of having a traditional wood fire without the common hassles that it entails.
Heat pumps are generally expensive to install, and require skilled technicians to set them up properly. Ethanol fireplaces require no professional installation unless you are mounting them to a wall or object – in which case, a builder is normally able to do it without any specialist knowledge.
Heat pumps are normally a plastic machine mounted on your wall, with another machine outside which helps to regulate temperature and air flow. Biofires not only warm your room, but they also provide a beautiful interior aesthetic, with the flames 'dancing' and adding a dynamic atmosphere to any living space.
Which option is going to work best for you?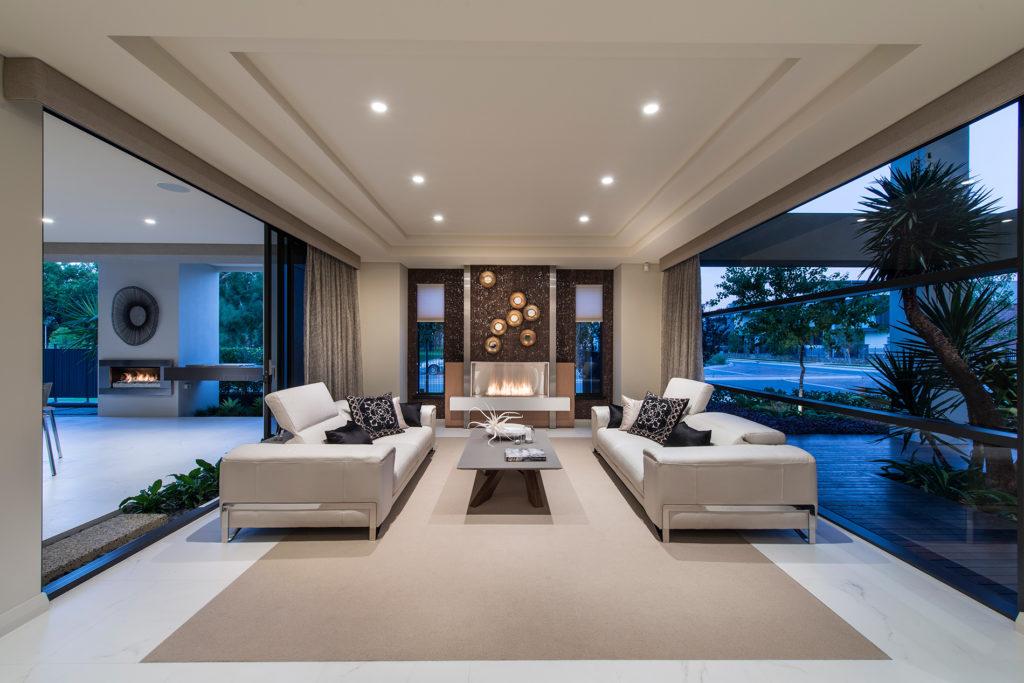 If you're looking for a heating source that is clean-burning, environmentally friendly, easy to install and cost-effective, an ethanol biofire might be the perfect solution. However, there is no 'one-size-fits-all' approach to getting the right comfort and warmth in your home. Some areas such as enclosed spaces and extremely large rooms may not be suitable.
Feel free to contact us to discuss your requirements and have a no-obligation chat about what is going to work best in your home. If an ethanol fireplace is the best fit for you, we can definitely help. However, if it's not the most suitable option for your ongoing needs, we are happy to put you in touch with the right company to meet your needs.
Naked Flame is New Zealand's leading biofuel fireplace importer and retailer. We are passionate about providing environmentally friendly solutions to meet your heating needs that look beautiful and effectively warm your house. Based in Takapuna, Auckland, our designer showroom is fully stocked with the latest modern fireplaces. We also sell biofuel.